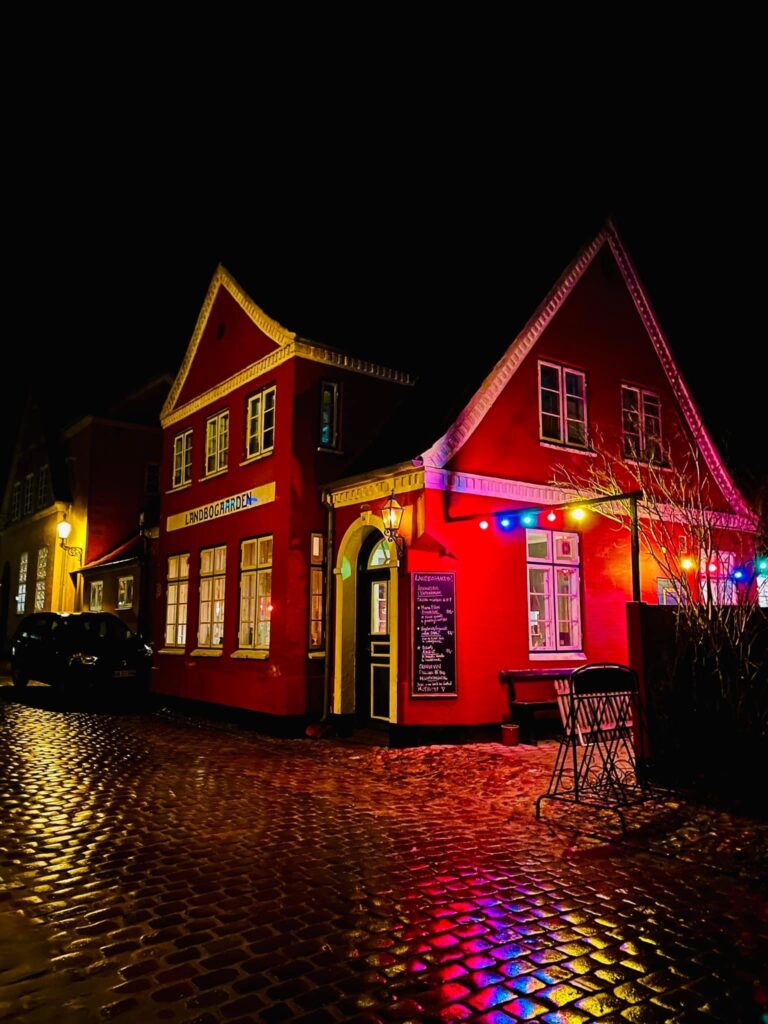 Landbogaarden is during off summer season open Thursday, Friday and Saturday 6PM – 10PM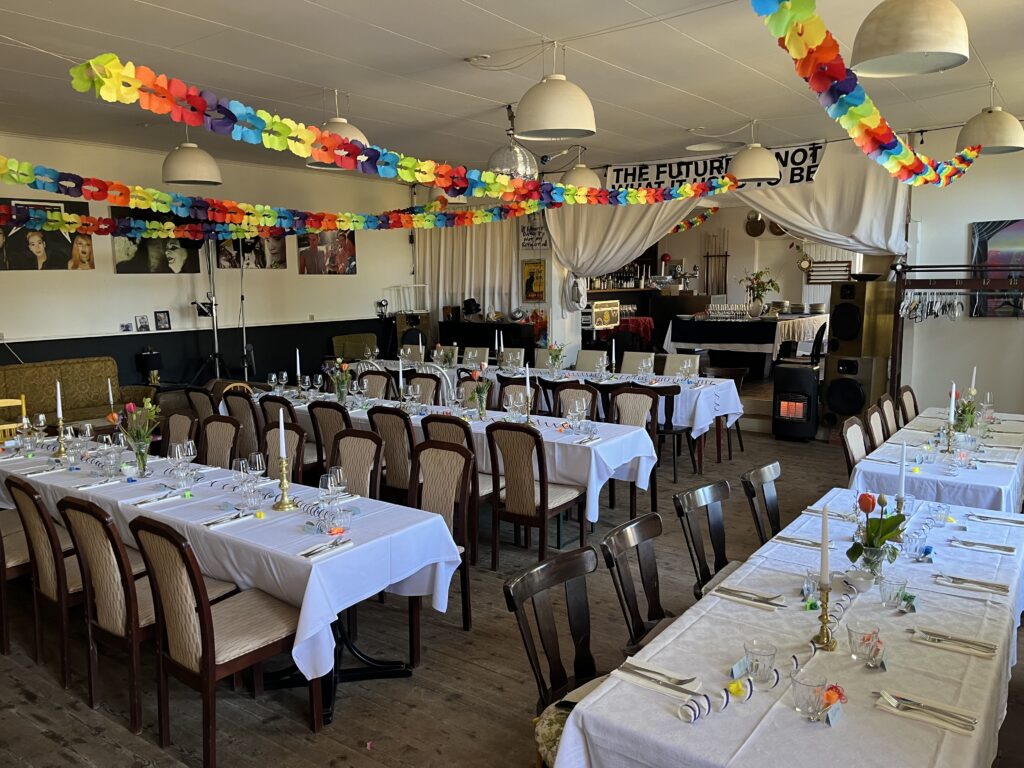 Landbogaarden is a restaurant, bar, club and event space. We can host everything from an intimate dinner, a lovely wedding dinner for up to 60 people, a smashing Birthday party with all your friends, to a private event, live music and full on night club dance party. Other than our cozy restaurant that seats about 40, we have a large event space, that can be used for all kinds of experiences.
We are always open to talk about your wishes and needs, and are usually able to make anything happen!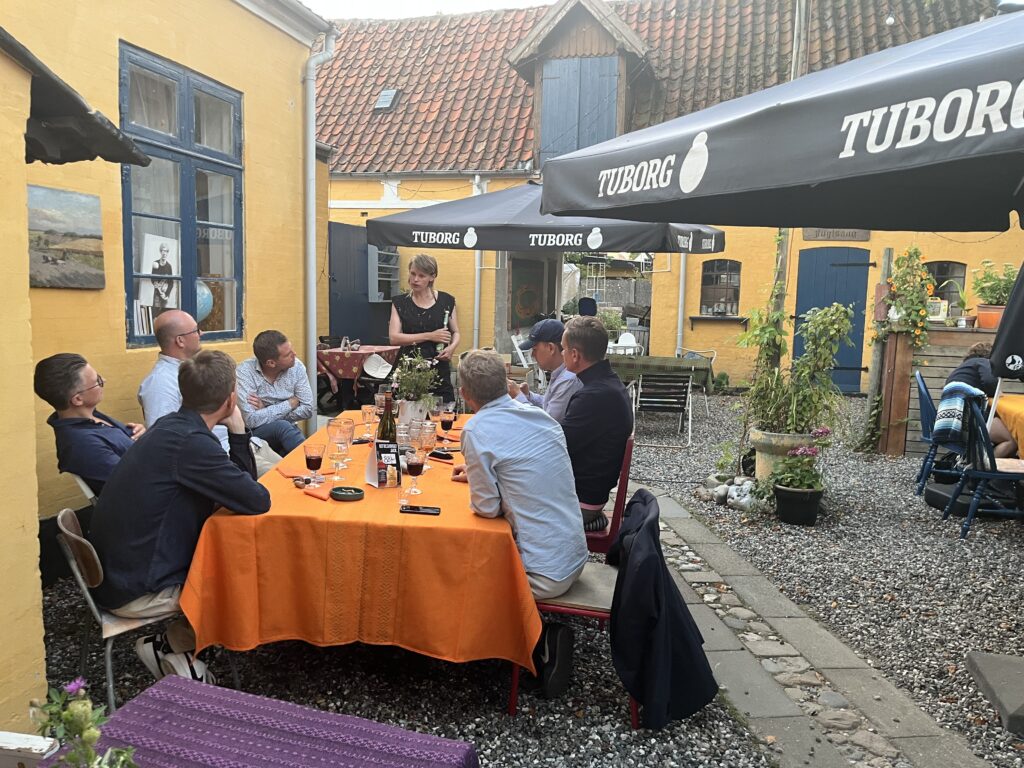 The high season starts first of July, so during high season we are open everyday except Monday. The hours for lunch are 12 – 15 and for dinner 6PM to 11PM. If the weather is wonderful, we have our courtyard open in the afternoon for lunch, drinks and snacks. The courtyard is called "Fuglsang", that means Birdsong, since there are so many birds in the huge old tree that hovers over the yard.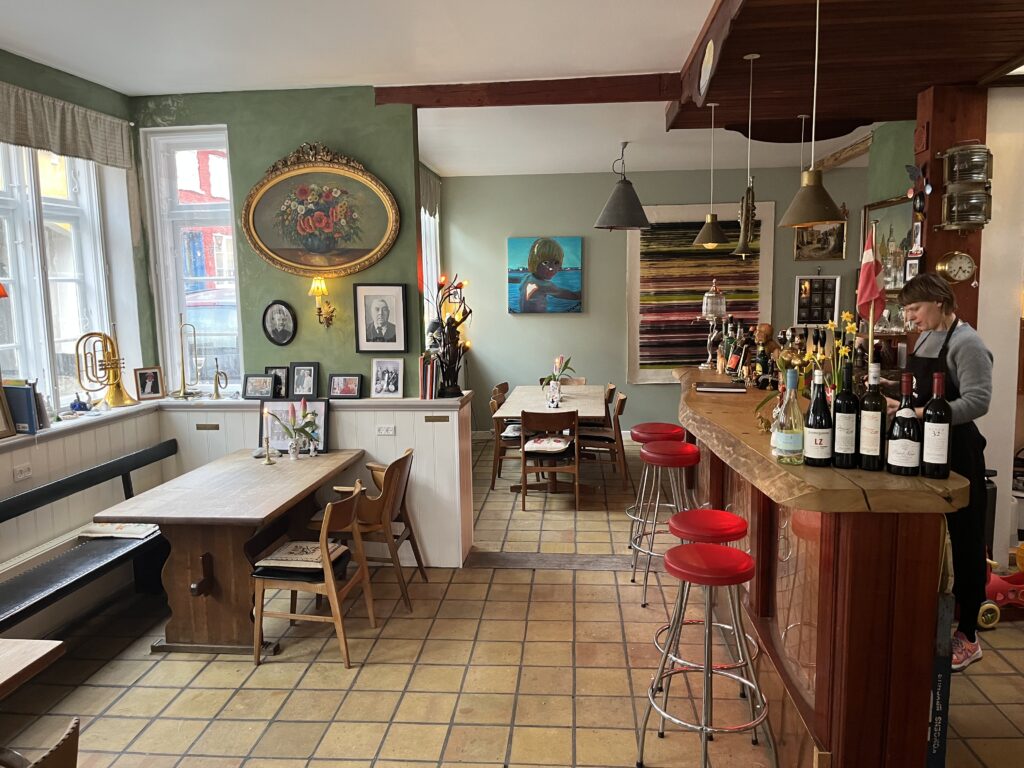 For the fall/winter season, we are open for special reservations, events and Christmas Dinners booked ahead of time.


Send a mail to the owner (Jacob) on jacob.fuglsang@gmail.com for any questions you might have, or call to have a talk on +45 29712348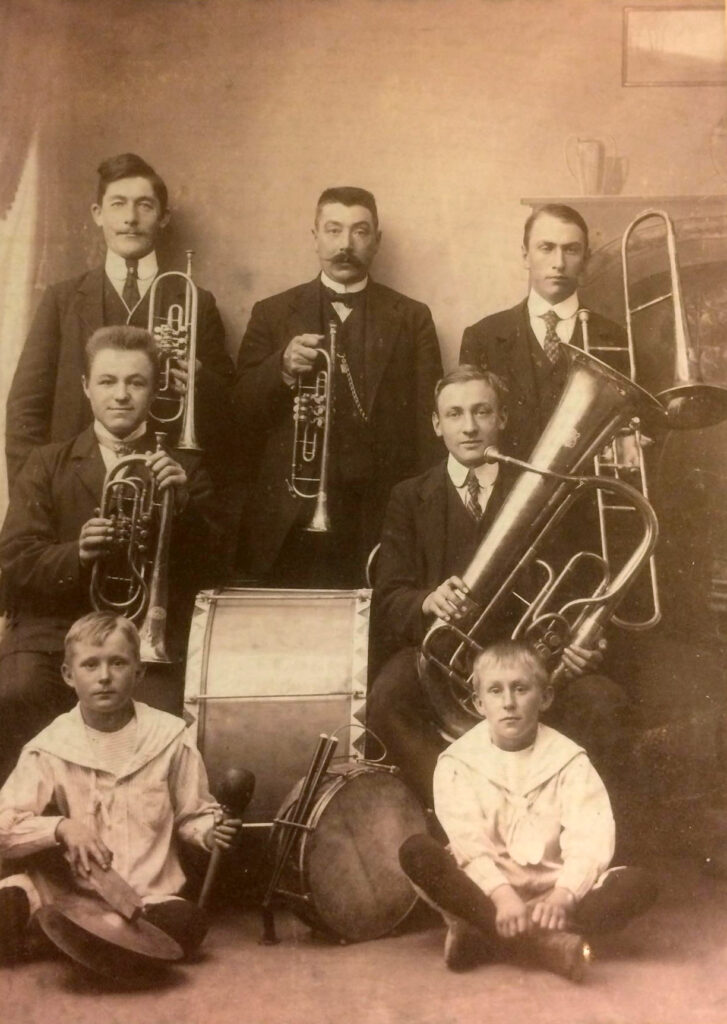 Short History about Landbogaarden
Landbogaarden was started by Jacob's great grandfather Michael (the man in the middle above with the trumpet in hand) in 1919, and was bought back to the family again, in 2018. It is now run by Jacob and his girlfriend Gertrud, who are both artists and moved to Ærø from Copenhagen in 2017. Before Copenhagen, Jacob lived in Istanbul and New York working as an Artist, Photographer, DJ, Branding specialist, Creative Director and Concepts Developer.